Cultural Activities
CULTUR' ART HOME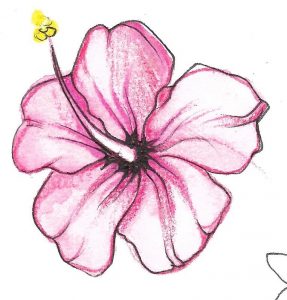 Local Collective "CULTUR' ART HOME" : Cultural, artistic, craft and musical ACTIVITIES AT HOME
Tahitian culture comes to your home! : As a couple, with friends or with family, what better way to enjoy the surroundings of your accommodation in complete privacy while taking advantage of a great and enriching activity, focused on sharing, discovery and authenticity …
Crown of flowers : Making a wreath of flowers and plants – From 2 to 6 pax/ 1h / 5000 xpf per pax / 4500 xpf per pax from 3 pax
Tahitian dance : History and initiation / for all levels. – From 2 to 6 pax/ 1h / 5000 xpf per pax / 4500 xpf per pax from 3 pax
Ukulélé : History and initiation for all levels. –  From 2 to 4 pax / 1h / 5000 xpf per pax / 4500 xpf per pax from 3 pax
Réo Tahiti : Discovery and initiation of the Tahitian language / the first words – From 2 to 8 pax / 1h / 5000 xpf per pax / 4500 xpf per pax from 3 pax
Local Food : Culinary workshop : preparation of local specialties (your choice) – For 2 pax / 1h / 6000 xpf per pax.
Monoi : Workshop around Monoï, creation and history. – From 2 to 4 pax / 1h / 5000 xpf per pax / 4500 xpf per pax from 3 pax
Paréo : Creative workshop : handmade Pareo making, learning to tie the Pareo – From 2 to 4 pax / 1h / 6000 xpf per pax / 5500 xpf per pax from 3 pax
Info and reservation : +689 87 21 54 07 or enjoy@sejour-en-polynesie.com
Conditions: Payment of 50% on booking by transfer, check or cash.
 In partnership with TUPUNA KULTUR as well as independent providers. Possibility to do all these activities directly at ELK CENTER in Papetoai. +689 89 42 06 10 / +689 89 42 06 08
Moorea Maori Tour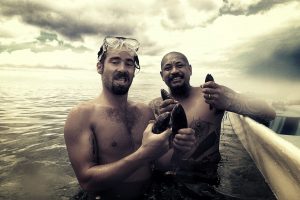 Gilles Lovisa Tattoo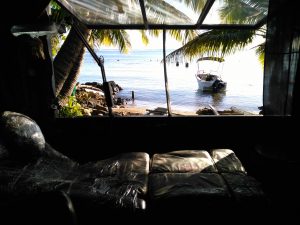 Immerse yourself in our local culture, our delicious food, our history, our traditions.
Is there any better way of looking behind the mirror than by being guided by locals? We have many things to show you on Moorea, be it fishing, lagoon snorkeling, our wonderful fauna and flora, mountains, plantations and exotic fruits, local crafts, archaeological remains, legendary sites to name but a few.
http://moorea-maori-tours.com/
Is there any better place to get a tattoo than in french polynesia.
With more than 20 years of experience, Gilles learned the tatoo in Moorea and he's now well known for his skills.
From pure Polynesian style to Samoan and Maori style, he won several award for his work during past years, furthermore, his tatoo shop is maybe the coolest in the world.
With him you're in good hands.